Coronavirus (COVID-19) update #4 from the Headmaster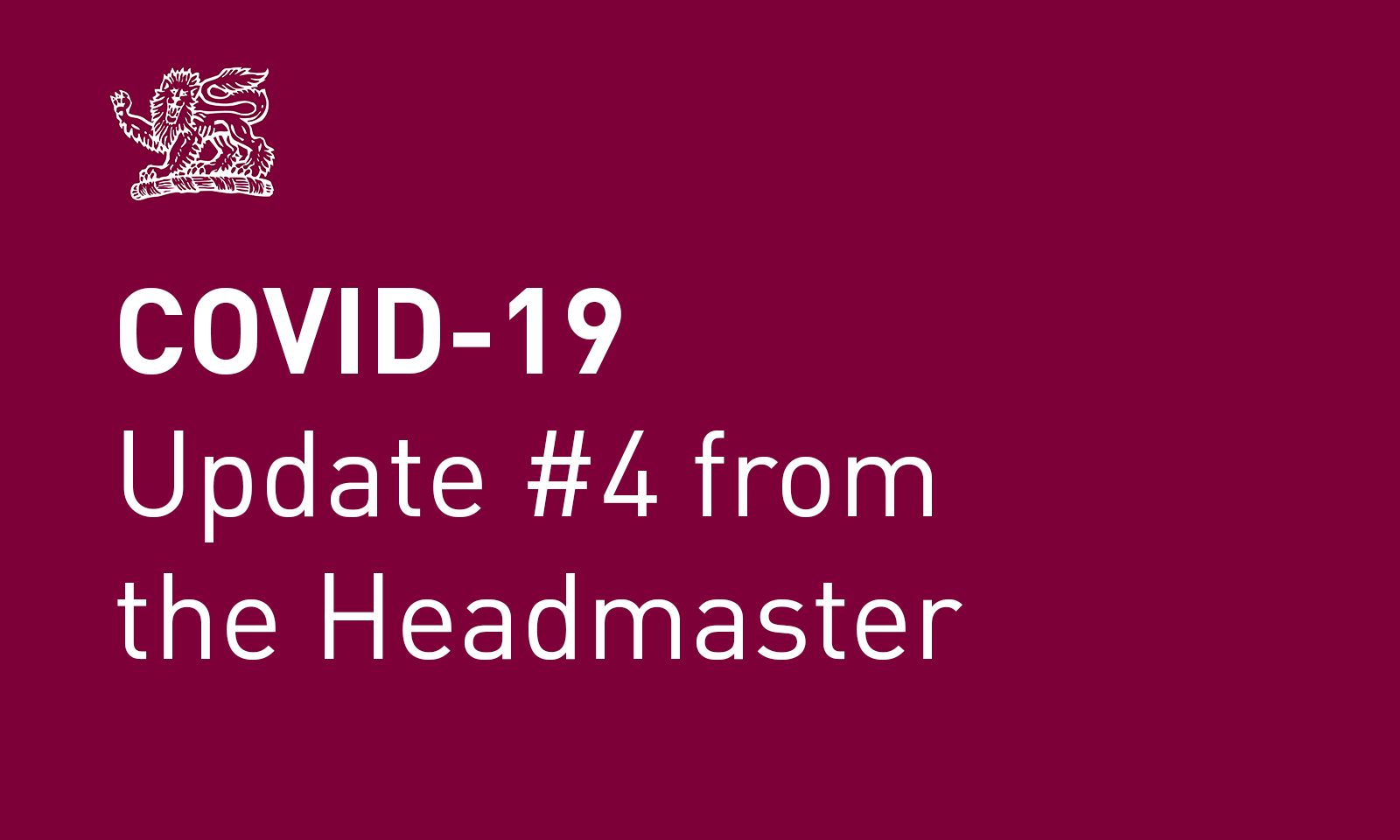 Tasmanian Premier, Peter Gutwein, today announced significantly increased border protection measures for travelers entering Tasmania as an additional measure to minimise the potential spread of COVID-19. In line with the new Tasmanian border restrictions, all family members of students at The Hutchins School are to self-isolate for 14 days on arrival back into the State. This also applies to all interstate domestic travel.
Details of the new border restrictions are available from the DHHS website.
If a member of your immediate family is in self-isolation, please alert the respective Head of School to seek advice before allowing your son to school.
I remind parents and carers of boys in close contact with grandparents or people with compromised immunity that every effort should be made to distance vulnerable people to minimise risks of contagion. For some families where a vulnerable person lives in the family home or provides essential childcare, it is very important that precautionary steps are taken to minimise risk. For some, this may require your son to remain home during school hours.
I urge families that have elected to keep their son at home to observe social-isolating measures. To learn of boys visiting public spaces during the school day and attending social gatherings on the weekend and yet elect not attend school is inconsistent and unhelpful.
If your son is sick, he must stay home. While this will be disruptive as we approach the winter season and with it the normal cold and flu season, we must remain vigilant in our personal and community health care.
Information regarding ongoing preparations for home learning will be sent to parents and carers separately from the Heads of Teaching and Learning.
The situation regarding COVID-19 is evolving and we continue to monitor advice from health authorities. Updates will continue to be shared with the School community as they become available.
Thank you for your ongoing cooperation and understanding of our efforts to keep our community safe.
Yours sincerely
Dr Rob McEwan
Headmaster