Our people
Leadership profiles
Dr Rob McEwan
EdD, MEd, BEd, DipTeach, GCertICT Ed, GCertBA, GAICD
Principal
Dr Rob McEwan has had a distinguished career in education, first as a classroom teacher of Music from Kindergarten to Year 12 followed by senior leadership positions in independent schools in New South Wales, Queensland and Western Australia.
Rob has a Doctor of Education degree from the University of Tasmania where his thesis investigated student motivation, a Master of Education from the University of New England and a Bachelor of Education and Diploma of Teaching from the WACAE. He has additional qualifications in information and communications technology and business administration. Rob is a current Board Director for the Association of Heads of Independent Schools Australia (AHISA), a member of the Anglican Schools Australia National Management Committee and former Board Director for Independent Schools Tasmania. He is also a member of the Australian College of Educators (MACE), the Australian Council of Educational Leaders (MACEL) and a graduate of the Australian Institute of Company Directors (GAICD).
Rob is passionate and committed to holistic education where every student is inspired, challenged and nurtured to be the best they can be wherever their interests and passions may lie.
Mr Ken Kingston
BA GradDipPsychEd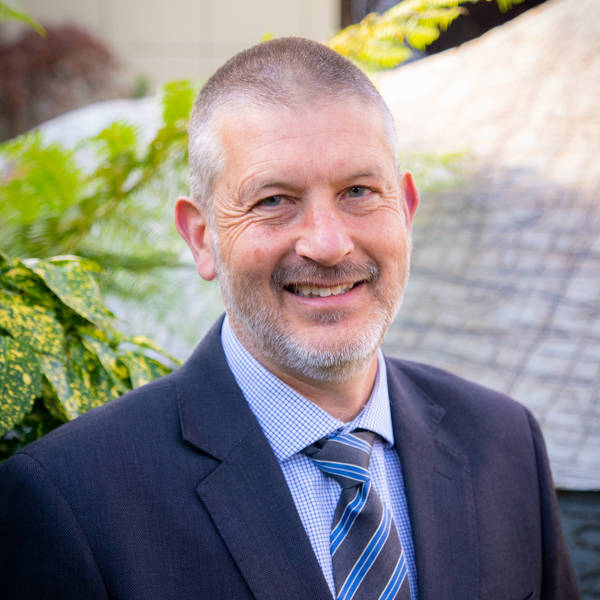 Deputy Principal/Head of Senior School
Profile coming soon.
Mr Jason Reeves
BCom, CPA, GRADDipAppFin, GAICD
Chief Operating Officer
Mr Jason Reeves is a highly experienced manager with over 25 years' experience working primarily in the financial services industry.
Particular areas of expertise include strategy development and implementation, finance and operations leadership, business turnaround and process re-engineering, capital works, and infrastructure development and delivery.
Jason has a Bachelor of Commerce from the University of Tasmania, as well as a Graduate Diploma of Applied Finance and Investment from the Financial Services Institute of Australasia. He is a Certified Practicing Accountant (CPA) and a Graduate Member of the Australian Institute of Company Directors (GAICD).
Mr Iain Belôt
Master of School Leadership, BA (Hons), DipEd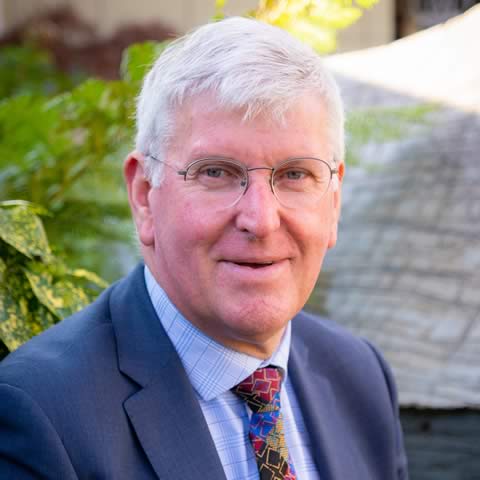 Head of Teaching and Learning (Years 7–12)/Acting Head of Learning Support
In January 2020, Mr Iain Belôt was appointed Head of Teaching and Learning (Years 7–12). Prior to this appointment, he held several senior positions in schools, including serving as Principal of Calvin Christian School (2013–2019) and as Principal of New Covenant School in Michigan, USA (2010–2012).
Iain has served as a Board member of Independent Schools Tasmania and as their representative on a number of committees. These committees included the Accreditation Framework Reference Group for the Review of the Tasmanian Curriculum: Years 9 to 12, and the Accreditation Working Party for TASC courses. He is currently a member of the Learning, Teaching and Assessment Committee for the implementation of the Years 9–12 curriculum in Tasmania.
With extensive experience as an educational practitioner, Iain has taught in both special schools and traditional classrooms. He has led Gifted and Talented programs, and has consulted on leadership, curriculum and learning.
Iain's preferred disciplines are History and English. He has a strong passion for sports, with a particular interest in rowing. Representing Scotch College, Melbourne in his own school days, he competed with great successes. He later competed both nationally and internationally – including in the World Championships in 1985 and at the 1986 Commonwealth Games – as a member of the Australian National Rowing team.
Mrs Fiona Moroney
B.Ed., TTC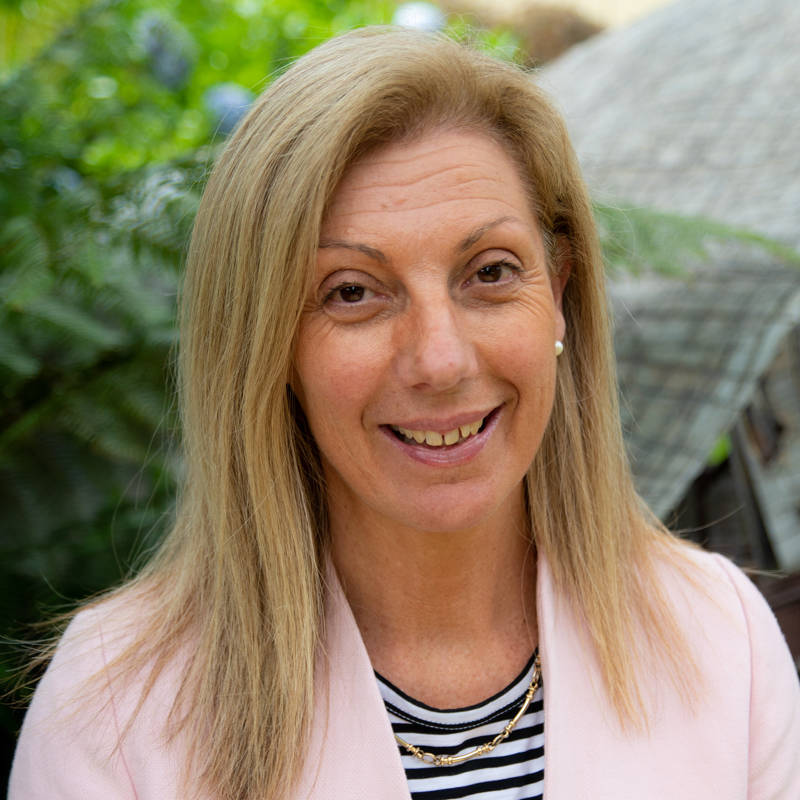 Head of Middle School
Mrs Fiona Moroney has been appointed Head of Middle School in 2023 and has been teaching at Hutchins since 2013. Fiona was appointed Assistant Head of Middle School in 2021 and as well as Head of Year 8 at Hutchins for nine years. Fiona has a Bachelor of Education from the University of Tasmania, with a background in Physical Education, English and Humanities.
Fiona has held leadership positions in local Tasmanian schools for over 15 years. With over 25 years teaching experience, Fiona is a passionate middle years educator who develops genuine relationships with students and staff. She sets high expectations for student learning and behaviour and leads staff in a supportive and encouraging way.
Being a strong advocate for 'What you do matters', Fiona embeds and promotes our school values of kindness, respect, courage and humility into her personal teaching, classroom management and pastoral care. She promotes and encourages academic success to maximise learning and differentiation with support and enrichment for students from all backgrounds fostering inclusion.
Fiona believes positive student health, wellbeing and pastoral care are paramount for students to realise their potential, cope with the normal stresses of life, work productively and contribute to our school community.
Mr Stephen Coventry
BEd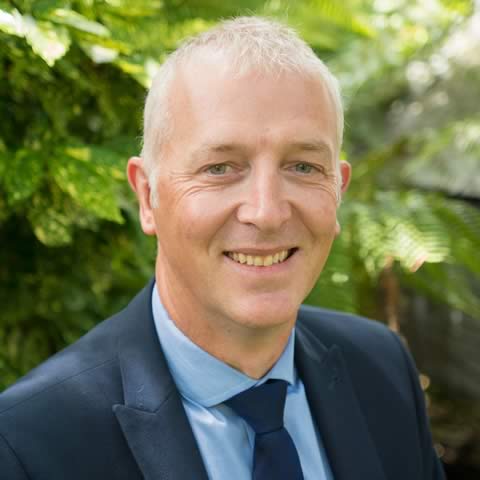 Head of Junior School
Mr Stephen Coventry commenced his appointment as Head of Junior School at Hutchins in January 2020.
Stephen has extensive international experience in teaching and educational leadership – working for 16 years abroad in England, Saudi Arabia, the United Arab Emirates and, most recently, Oman where he was Head of Primary at a large international school.
As a teacher, Stephen has taught a range of junior classes, from Kindergarten through to upper primary.
Stephen has worked extensively with accreditation bodies – including CIS, BSME and the International Baccalaureate – with a goal of promoting high standards of teaching and learning, pastoral care and holistic educational.
Stephen prioritises supporting the individual as a learner and promoting inquiry-based learning. He is committed to developing the School values within students and encouraging them to be their best as we strive to continue to provide the best standards of teaching and learning, pastoral care and holistic educational experience possible.
Ms Cath Hogan
DipTeach, BEd, GradDipSpecEd, MEd(HumRel)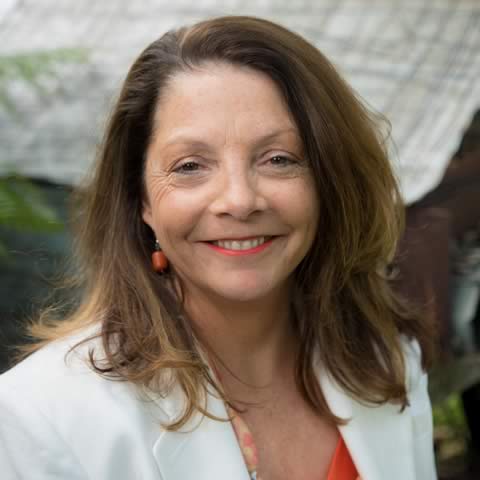 Deputy Head of Junior School – Teaching and Learning
Ms Cath Hogan was appointed to the role of Deputy Head of Junior School – Teaching and Learning in 2020 after heading up the John Bednall Centre for Excellence from 1995–2000 and then again from 2016–2019.
Cath has worked in Queensland, Zimbabwe, London and more recently for seven years in Hong Kong heading up Learning Support and Gifted Education. Cath has been a regular presenter at national conferences with Hawker Brownlow and now Solution Tree with her most recent presentation earlier this year at the Marzano Research Summit in Brisbane.
Cath is a certified training associate for Professional Learning Communities, possesses a high level of understanding of Robert Marzano's work in Guaranteed and Viable Curriculum and Academic Vocabulary; this combined with her experience in gifted and talented and learning support enables Cath to provide strong supportive leadership as we strive to build collaborative learning communities for the enhancement of teaching and learning.