Boarding
The Hutchins School is an internationally-accredited Anglican day and boarding school for boys from Pre-Kindergarten to Year 12. We provide an inspirational education where each boy strives to achieve his personal best and is willing to serve his community as an informed and active citizen; locally, nationally and globally. Hutchins supportive learning community works together to build character in boys.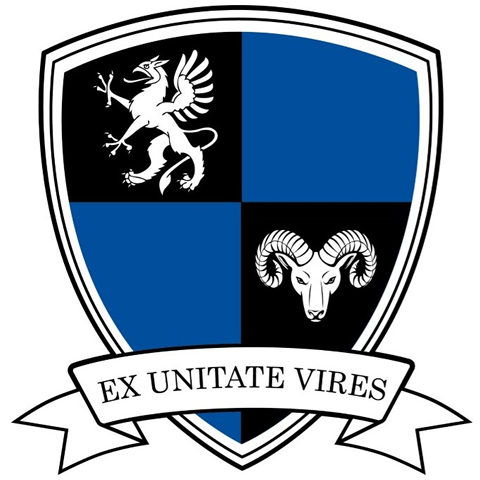 Established in 1846, Hutchins is one of Australia's oldest schools, with a reputation for excellence in educating boys and an outstanding academic record. Hutchins is a founding member of the International Boys' Schools Coalition and is accredited by the Council of International Schools.
Our main campus is located five kilometres from Hobart's city centre with expansive grounds overlooking the picturesque River Derwent. The School has modern classrooms, state-of-the-art science and computer laboratories, three libraries, a high-speed broadband connection, a Performing Arts centre, a chapel and a newly redeveloped boarding house. Our extensive sporting facilities include one turf cricket wicket, four turf cricket nets, three playing fields, a gymnasium, one fully-equipped rowing training facility and six tennis courts. The School's sail training boat, Aurora, is used for outdoor programs on the River Derwent which also forms the backdrop for rowing events.
Hutchins provides the resources, programs and pastoral care systems tailored to the specific needs of boys; implemented, taught and supported by a staff passionate about boys' education in a safe learning environment and within a culture that promotes a core set of values and a global consciousness. The result is a journey which sees our boys grow into well-educated young men of character, prepared for the future world and willing to participate in it for the good of others.
Burbury House
Our boarders experience a genuine family atmosphere in our recently refurbished state-of-the-art boarding facility, Burbury House. Boarders are surrounded by real families and Residential Tutors who are dedicated to providing a safe, secure, structured and enjoyable environment.
Students enjoy spacious, attractively furnished rooms and bathrooms and welcoming leisure areas including a theatre room and games room, kitchenette and music rooms. Boarders also have access to the Schools sporting facilities, a gym and a weights room.
Our boarders enjoy a wide range of weekend activities and are provided with many opportunities to enjoy Tasmania's spectacular scenery and waterways by taking part in outdoor pursuits such as bushwalking and sailing. Sports such as indoor cricket, hockey, soccer, touch football and basketball are on offer as well as cultural activities such as gallery visits and an art group. Boarders' meals are often the envy of day students with our chef catering for all dietary requirements and providing a variety of delicious meals.
Boarding provides an opportunity for boys to be mentored and supported in a welcoming environment as they embark on their Hutchins journey – a journey which aims to develop students both academically and personally into outstanding young men of character. Importantly, they have the chance to share these experiences through the friendships they build – many of which last a lifetime.
Academic support
Hutchins has a proud history of outstanding academic success. Our students consistently rank among the highest academic achievers within the state and nationally and our alumni include 24 Rhodes Scholars.
In 2017 seven boys (8%) achieved an ATAR above 99 and 23 boys from Hutchins were listed 37 times for achieving the highest possible score in a pre-tertiary subject. Significantly, our median ATAR was up by 5.3 with 50% of our Year 12 cohort achieving an ATAR above 85.
Boarders receive academic support each evening with opportunities for after school tutoring in English, Maths and Science.
Further information about Burbury House can be found in our Boarding Snapshot.
Why choose Hutchins?
The Hutchins School provides learning excellence, outstanding opportunities and a world class boarding facility at an affordable price. In comparison to the mainland Tasmania's cost of living allows Hutchins to provide a world class education at an attainable price. Compared with equivalent mainland schools we believe Hutchins provides twice the value.