Scholarships
Indigenous Boarding Scholarships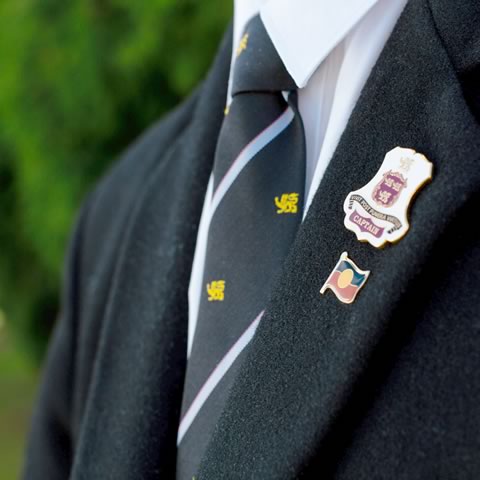 Applications are now open for a Yalari Rosemary Bishop Indigenous Education Scholarship at The Hutchins School. To be eligible you must be an Indigenous child from a regional, rural and remote community in Australia who is entering Year 7 in 2018.
For more information or to submit an application please visit Yalari or contact Mr Chris Brown at The Hutchins School on 6221 4239.
Applications for Indigenous Scholarships for 2018 are now open. Applications close Sunday 30 April 2017.
Academic and Boarding Scholarships
Academic and Boarding Scholarship tests are conducted by Edutest, an independent assessor. All applicants are required to sit this scholarship test and some will be invited to attend a subsequent formal interview.
Academic Scholarships are offered for entry at Year 6, Year 7 and at Year 11. Scholarships offer rebates on tuition fees only of up to 50%. Scholarships are granted for the duration of the student's secondary education and are subject to the maintenance of excellent academic performance levels as well as contributing to the life of the School. Students may hold only one scholarship at any one time.
A student who holds a scholarship from a previous entry is eligible to sit for a higher value scholarship when he reaches the appropriate year. If he is then awarded the higher value scholarship he forfeits the previous one.
A Boarding Scholarship normally is offered to a Year 7 student but may, in an exceptional case, be offered to a student at another year level.
The Headmaster may at his discretion, award Hutchins Scholarships to particularly able students who are unsuccessful in being awarded a named scholarship. Students who sit the scholarship tests but are unsuccessful and who would like to attend Hutchins may be eligible for a bursary. A limited number of bursaries may be available and are awarded on the basis of financial need. Bursaries are tenable for the time a student attends Hutchins and are subject to annual review. Successful bursary holders are to give of their best to the life of the School.
Please contact our Enrolments Assistant on (03) 6221 4236 or email enrolment@hutchins.tas.edu.au if you have any further queries.
Applications for Academic and Boarding Scholarships for 2018 are closed.
Arthur Park Scholarship
The Hutchins Foundation is offering the Arthur Park Scholarship for current or new students entering Year 11 in 2017. The Hutchins Foundation supports the School's commitment to provide boys with a first-class education and opportunities to develop across many co-curricular activities.
This scholarship is 50% of tuition fees and is tenable to completion of Year 12.
Students should apply in writing detailing their academic interests, involvement in the community, why they would like to come to Hutchins and why they should be considered for a scholarship. The letter should be addressed to the Director of Development, PO Box 254, Sandy Bay, Tasmania, 7006 or emailed to Emma.Griffiths@hutchins.tas.edu.au.
Applications for the Arthur Park Scholarship are now closed.
Scholarships are awarded on the basis of the audition, recent school reports and an interview. SPA Scholarships are not related to the Academic Scholarship testing and are available to students entering into Years 7-12. For more information contact us on 6221 4294.
Applications for SPA Scholarships will open in August 2017.