COVID-19 update from the Headmaster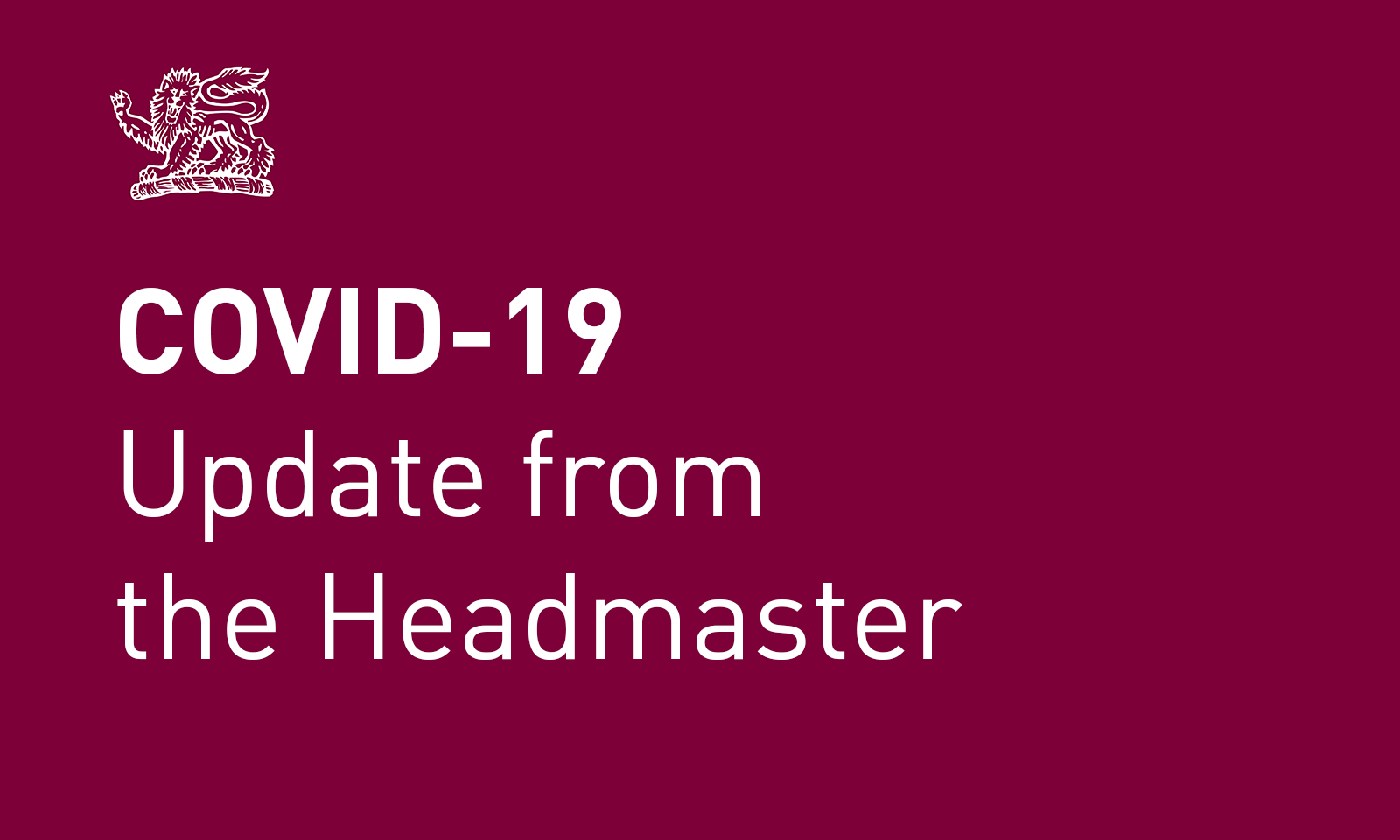 The Tasmanian Minister for Education has today announced additional precautionary COVID-19 measures in Tasmanian schools based on advice from Public Health Services. All preventative measures aim to minimise potential spread through social distancing.
The Hutchins School has expanded our social distancing measures in line with the requirements for the Department of Education schools as outlined by the Minister. These include the cancellation or postponement of all school excursions, camps, sporting fixtures, carnivals, assemblies, parent/carer meetings and information nights, concerts and travel until further notice. Sporting fixtures, carnivals and assemblies will be reviewed at the commencement of Term 2. All other school events and camps have been suspended or cancelled until the end of Term 2 or until advice changes.
In addition to the growing number of COVID-19 cases in Australia, anxiety amongst members of the School and broader community is also growing. Please be assured, I am receiving information, advice and updates regularly from experts including the Director of Infectious Diseases at the Royal Hobart Hospital and Public Health Services. This advice is clear and consistent. The greatest threat to capacity and health service continuity is the premature and unnecessary closure of schools. The Australian Health Protection Principal Committee met to consider the issue of school closure in relation to the community transmission of COVID-19 and their advice is that pre-emptive school closures are not likely to be proportionate or effective as a public health intervention strategy. For pre-emptive school closures to be effective, prolonged closure is required and it is unclear when a school could re-open. The Federal Health Minister has also suggested that while school closure may appear a pro-active step, premature closure may actually be counterproductive. Please rest assured the School is fully prepared for the possibility of school closure, if and when advice changes.
Parents/carers of boys who are in close contact with grandparents or people with compromised immunity are encouraged to take precautionary steps to minimise social contact. If this requires your son to be away from school, teachers will make every endeavour to support their learning externally.
The situation regarding COVID-19 is evolving and we continue to monitor advice from health authorities. Updates will continue to be shared with the School community as they become available.
Thank you for your ongoing co-operation and understanding of our efforts to keep our community safe.
Yours sincerely
Dr Rob McEwan
Headmaster