HSOBA Notice of AGM and Special Resolution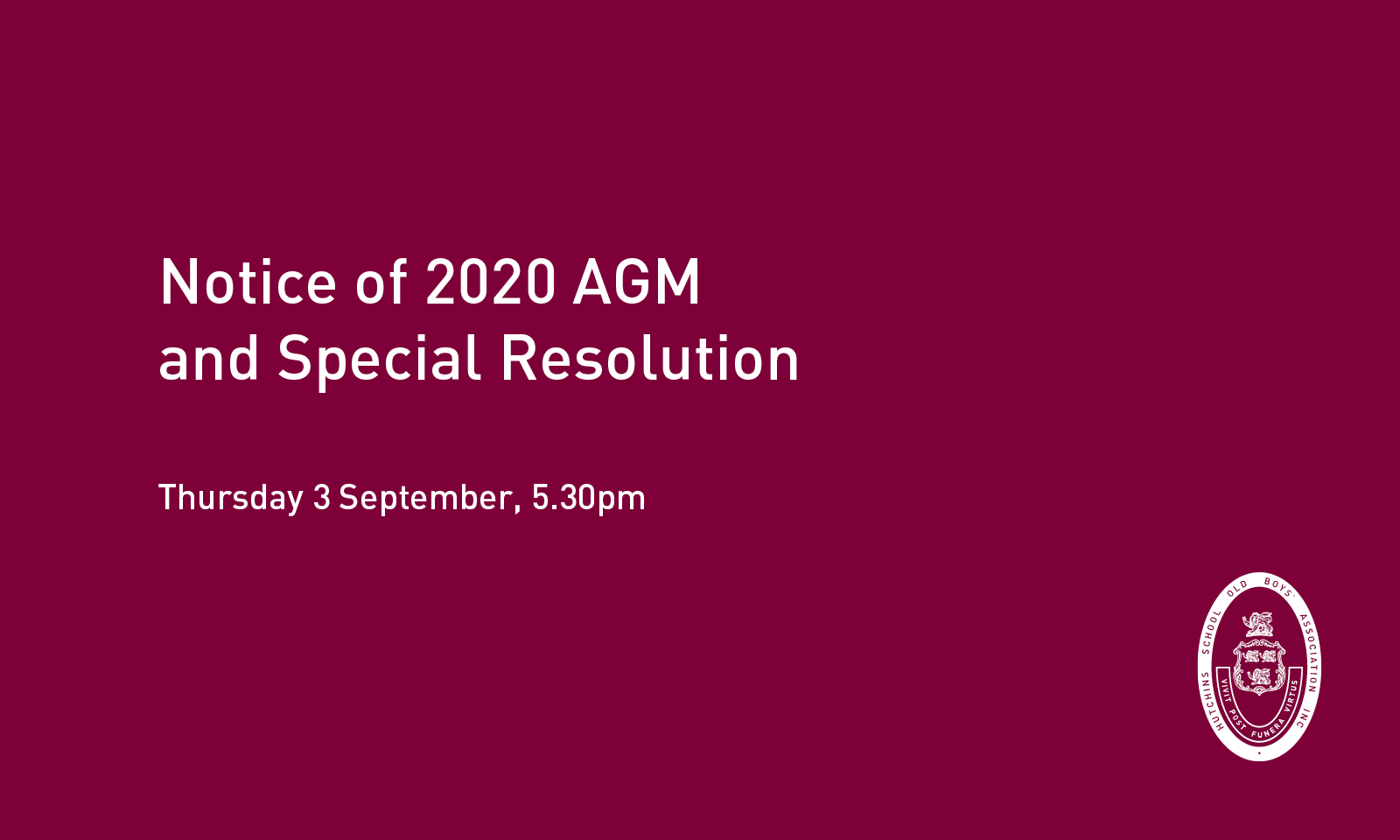 The annual general meeting of the HSOBA will be held on Thursday, 3 September, 5:30pm at The Hutchins School in the Board Room.
Please see below for the relevant papers, including notice of a Special Resolution to update the HSOBA Rules.
Light refreshments will be served and all members are welcome.