COVID-19 update #7 from the Headmaster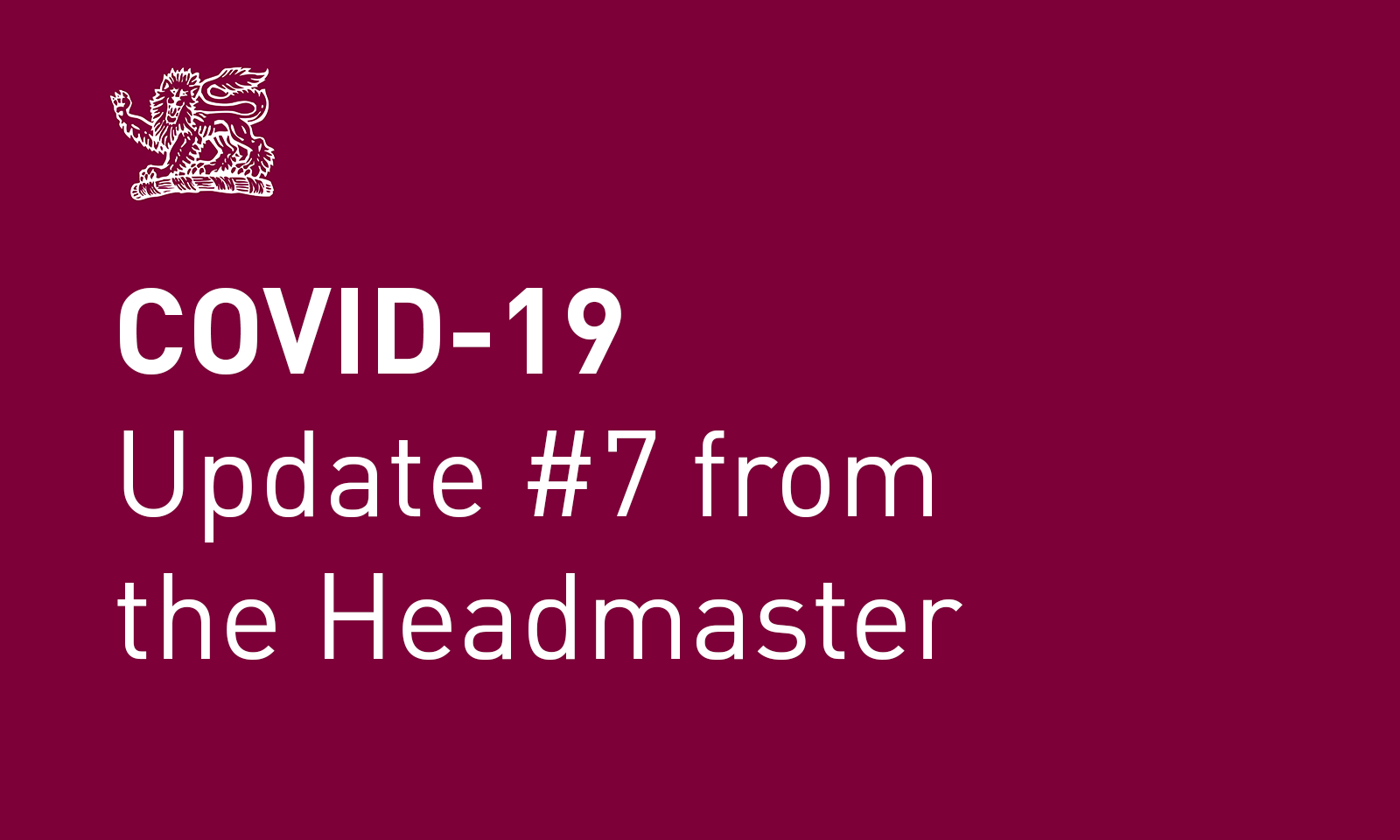 After a busy and challenging first term, I trust you and your family enjoyed time together over the Easter and term break. While the start of Term 2 will see us continue using a home-based learning approach, the staff are all looking forward to reconnecting with the boys this coming Tuesday 28 April, for the commencement of the new term.
In preparing for a school term like no other, we have continued to focus our efforts on understanding and developing the best learning and pastoral care environments we can during this period of home-based learning. As part of our efforts to improve, we have thoroughly reviewed all parent and carer feedback from the survey conducted at the end of last term. This feedback is highly valuable and has informed changes to the way teachers will support boys in their learning. This will be shared with the boys and their families in the coming days through correspondence from your son's Head of School.
On Wednesday 8 April a correspondence was sent to all parents/carers advising of the School Board's decision to provide a 25% fee rebate. This rebate will be applied to all families for the duration of Term 2 in acknowledgment of the compromised educational experience during the remote learning period. The rebate will be processed to accounts immediately and is backdated to the commencement of the home-based learning approach on Monday 30 March. Direct debit payments will be recalculated from the May instalment onwards. Families paying by term can apply the rebate to their Term 3 payment.
In addition to the fee rebate, I remind all families experiencing difficult economic circumstances resulting from COVID-19, that the School invites you to make contact with the Chief Operating Officer, Mr Jason Reeves at jason.reeves@hutchins.tas.edu.au or phone 03 6221 4200, for a confidential discussion about how the School may be able to provide support.
We continue to monitor and follow advice from health authorities and the State and Federal Governments and will continue to provide updates as they become available.
Thank you for your ongoing co-operation and understanding during this time. On behalf of all staff at The Hutchins School, we look forward to reconnecting with the boys on Tuesday next week.
Yours sincerely
Dr Rob McEwan
Headmaster